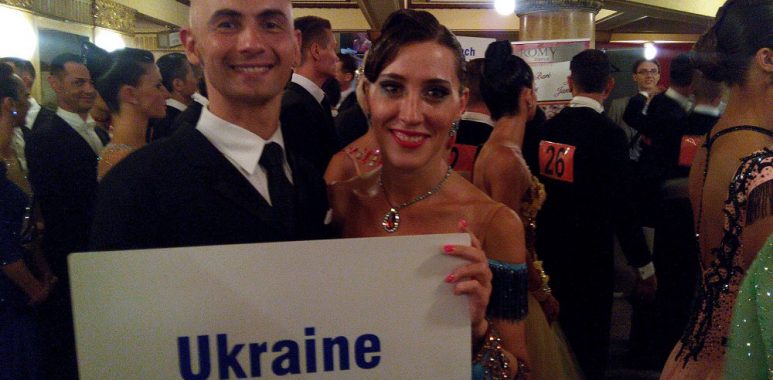 UKRAINIAN SENIOR COUPLES AT WORLD CHAMPIONSHIPS. PART 2
After the 2006 World Cup, Ukrainian couples didn't participate in World Championships for 6 years.
After the tournament in 2006, where Sergey and Valentina Chuikov performed, Ukrainian couples disappeared from the international arena, while it seemed like a whole era in ballroom dancing has passed. WDSF was founded, World Championships in new categories appeared, as 10 dances among Senior 1, World Championships among Senior 3.
By the way, in Senior 2 St World Championships were opened and immediately became popular. For example, in 2007 on 20 Oct, 248 couples gathered in Liège (BEL), 96 of which represented Germany, but again, there were no Ukrainian couples.
This pause was broken by the same Sergey and Valentina Chuikovs, who arrived in Palma de Mallorca (ESP) on 28 Apr 2012 to participate in World Championship Senior 2 Lt. Among 88 couples, they took 74th place. The end of their performance wasn't so successful. They gained the best marks at Cha-cha, they took many points in Samba and Rumba, but in the last two dances, they didn't look so impressive. Nevertheless, they were ahead of many couples who are in the first hundred of the world ranking in their category today. Moreover, at that time Sergey and Valentina were already in the age of Senior 3, but they managed to withstand worthily younger rivals.
In the meantime, the same city held the World Championship Senior 3 Standart category, and Chuikovs got ahead more than half of the rivals – 86th place out of 184.
2013
For the first time, the couple from Simferopol Valery Klochkovich – Victoria Klochkovich took part in the World Championship in the Senior 1. In 2012 they became Ukrainian champions in both Standart and Latin.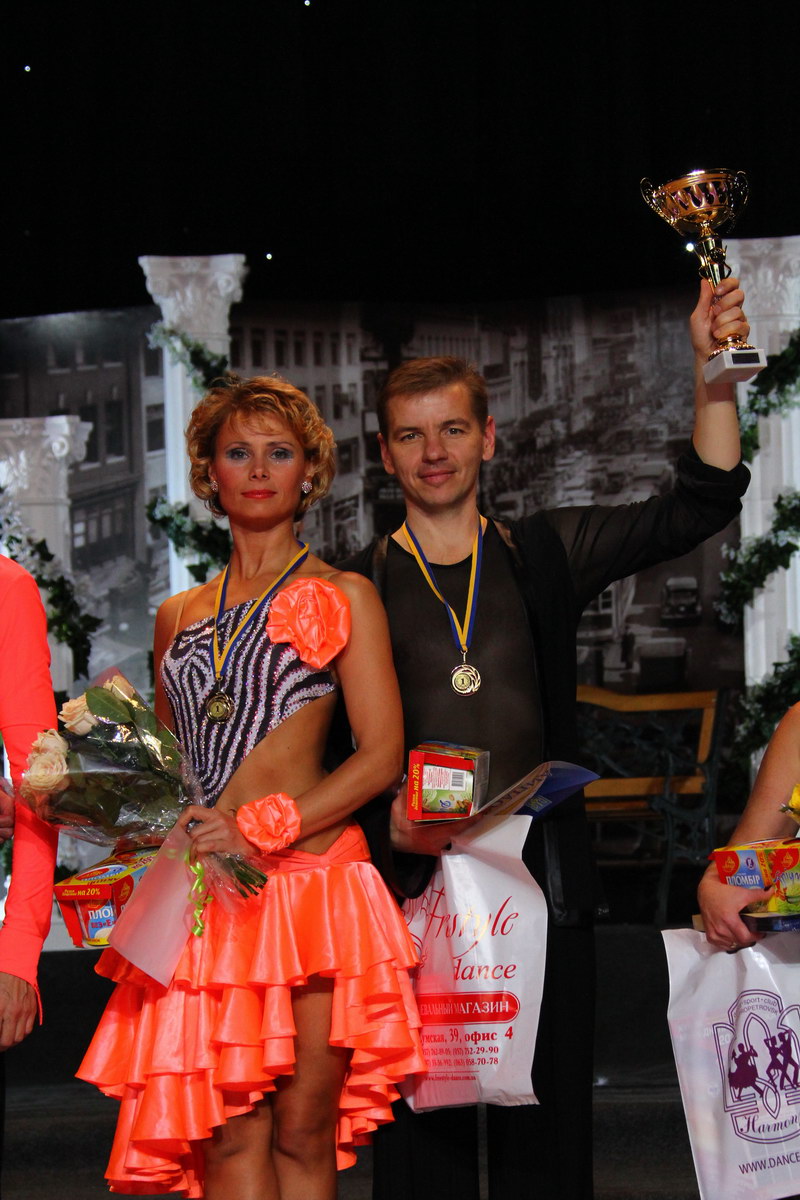 That year Ukrainians even visited Stuttgart (GER), where they took 59th place out of 84 in Latin. In general, this couple has been participating in WDSF tournaments since 2010.
On 5 Oct, European Championship took place in Dresden (GER), where Valery and Victoria took 45th place out of 49.
2014
That year, a couple came on the front of the stage, who have established a foothold the status of the strongest Ukrainian couple in the Senior 1 – Vasily Porokhovsky and Olga Baltrunas from Lviv. It's that rare situation for Ukrainian Senior couple – when they made the way from Adult to Senior category in 9 years at WDSF tournaments.
Vasily and Olga first participated in the WDSF tournament on 4 Apr 2004 in Lviv. And by the time they went to Senior 1, they've participated in 29 WDSF tournaments, which is a decent international experience.
On 8 Jun 2013, Vasily and Olga took part in Championship in Olsztyn (POL) for the first time and broke into the semifinal. By the way, in 2014, before the World Cup, they enhanced a lot and took 3rd place in Olsztyn. Although they could count on more. In the final, Vasily and Olga won Slow Waltz, were second in Tango and Slow Foxtrot, so they lost only 2 points to the winners and 1 point to the silver medalist.
Also, World Championship St was held in Rimini (ITA), where 48 couples took part, and Vasily and Olga took 33rd place. For the first World Cup – a decent result.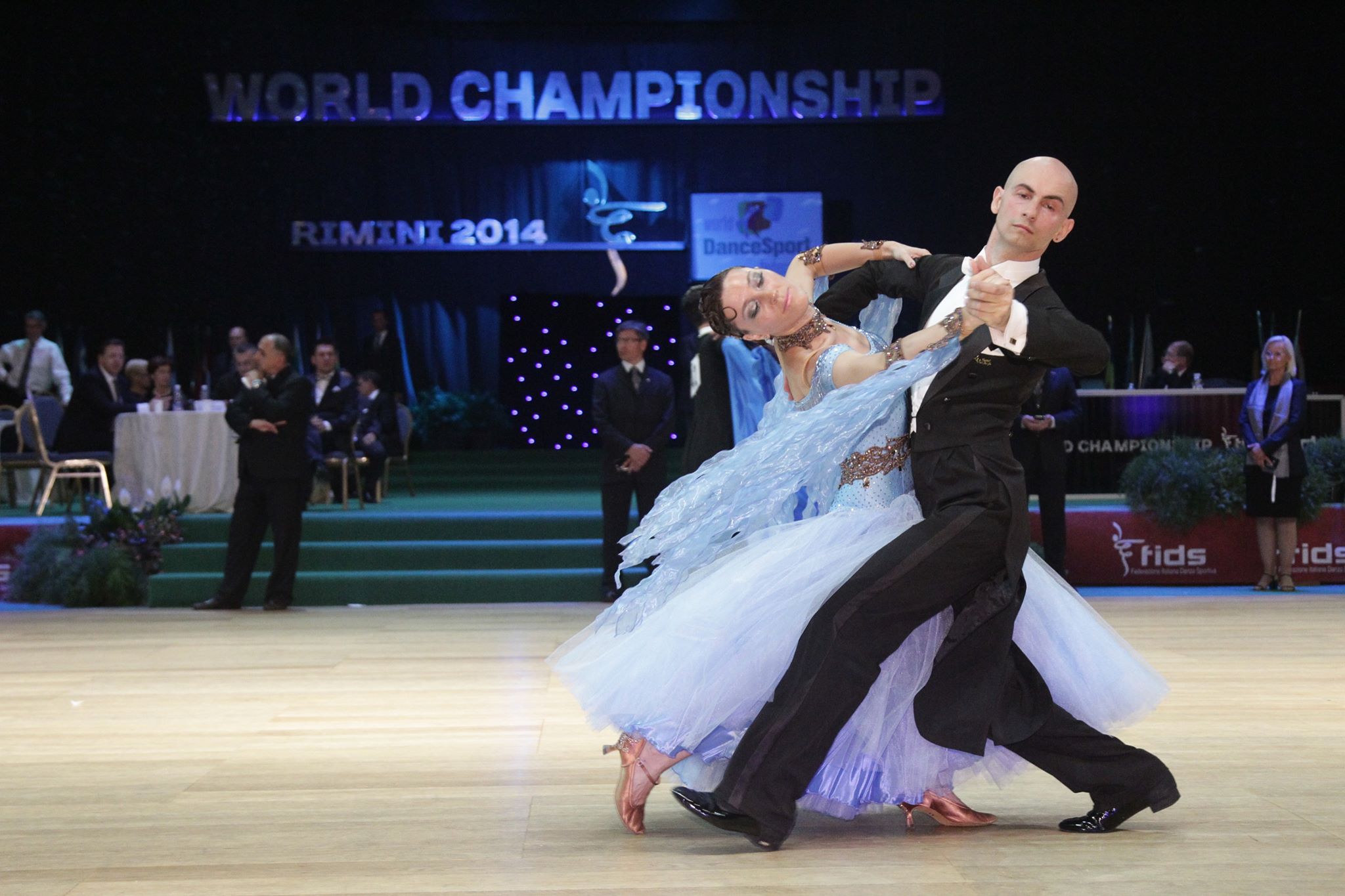 2015
But a year later, on 5 Sep at the World Championship in Prague (CZE), Vasily Porokhovsky and Olga Baltrunas showed how high their potential is. They not only took 25th place out of 50 and were so close to the quarterfinal. The lowest passing score was 25 crosses, and they got 24. But judges were ignoring them during Viennese Waltz.
However, this couple became very competitive. After this World Cup, Porokhovsky and Baltrunas won in 4 WDSF tournaments in the Senior category, and in another five were prize winners. But that's another story. Although this couple became an example that Ukrainian dance school is competitive in the international arena.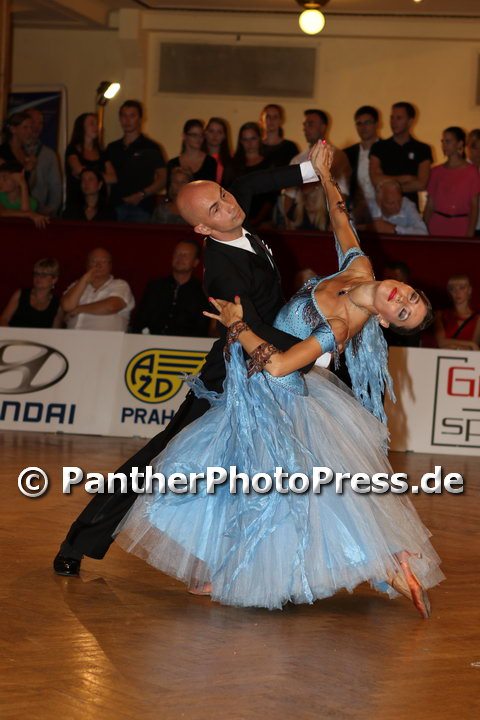 To be continued.
Vasily Porokhovsky and Olga Baltrunas's photos were used, as well as photos from websites PanterPhotoPress.de and dancesoft.dp.ua.
Read Ukrainian Senior couples at the World Championships. Part 1 here.