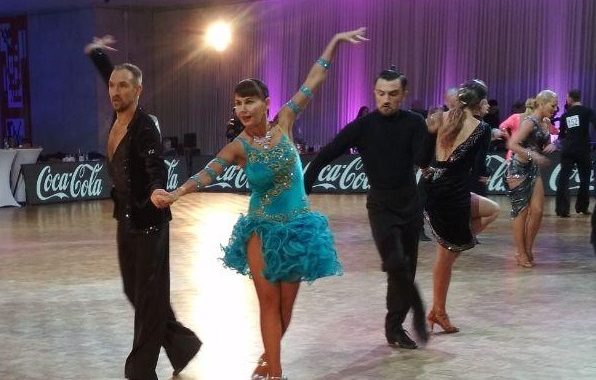 Kyiv Open Championship 2020. Senior 1 latin. Video
Eight couples from four countries, including three pairs from Ukraine, took part in the international tournament of sport ballroom dancing in Kiev in the category Senior I.
The tournament couldn't boast to have lots of participants, but those who participated were of the highest qualifications. For example, the winners – Ingo Madel and Rosina Witzsche from Germany now take 2nd place in the world ranking in the category Senior I latin.
Silver medalists Micho Petrov and Desislava Yovelinova from Bulgaria are also among the world's best dancers. They are 29th in the world ranking, and last year they took part in 7 international tournaments, winning six of them.
The third place went to the pair from Belarus: Dzmitry Zubkou – Anna Kebikava. For them it was their debut in the senior category – before that they participated in WDSF tournaments in the adult category.
The only Ukrainian pair in the finals were Serhii Kozin and Valentina Kushnirenko from Kiev. For them it was a full-fledged debut at WDSF tournaments, and at their first tournament they reached the final and could qualify for a place above the final 6th.
Fourth place in the tournament was taken by a couple from Germany – Sven Langer and Ganna Suprun. The pair is based in Berlin, and the partner comes from Ukraine.
The fifth place was taken by the guests from Belarus – Pavel Drobyshevsky and Darya Sudyeva.
At the semi-final stage, two Ukrainian pairs – Yevhen Kochura and Zhanna Vashchuk from Kiev, as well as Oleh Tykholyz and Olena Tykholyz from the Dnipro – dropped out.
Samba
Cha Cha Cha
Rumba
Paso Doble
Jive