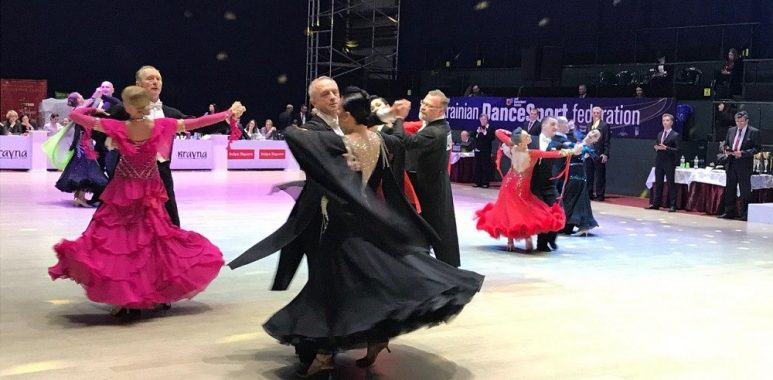 UKRAINE CUP 2020. SENIORS OF THE STANDARD. VIDEO
Another Ukraine Cup was held in Kiev under the patronage of UDSF (Ukrainian dance sport federation). The senior category at the tournament in the standard category was quite well-represented. 
On February 1, 8 pairs from 5 cities of Ukraine came out on the dance floor in Kyiv, six of which made it to the final. Andriy Kokodynak and Oksana Khomyak, a couple from Lviv, became the winners of the Ukraine Cup for the second year in a row.
Second place was taken by senior debutantes from Kovel – the pair Sergiy Smityukh – Galina Smityukh.
Valery and Svetlana Plitchenko from Kiev received bronze awards.
The full results of the competition look like this:
1.Andriy Kokodynyak – Oksana Khomiak (Lviv, "Edelweiss")
2.Serhii Smitiukh – Halyna Smitiukh (Kovel, "Modern")
3.Valeriy Plitchenko – Svetlana Plitchenko (Kiev, "Polonaise")
4.Vitaliy Selivonchik – Tatiana Selivonchik (Kyiv, "Polonaise")
5.Evgeniy Kochura – Zhanna Vashchuk (Kiev, "Danes Center")
6.Nikolay Motrichenko – Natalia Guchek (Kiev, "Tandem")
7.Oleh Tykholyz – Olena Tykholyz (Dnipro, "Focus")
8.Mikhail Kolyasnikov – Natalia Taran (Slavutich, "Slavutich-Star")
Slow Waltz
Tango
Viennese Waltz
Slow Foxtrot
Quickstep