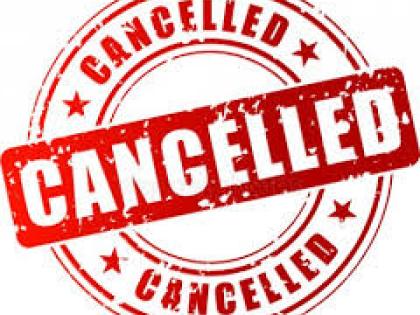 IN UKRAINE AND EUROPE TOURNAMENTS ARE CANCELLED BECAUSE OF CORONAVIRUS
The WDSF and Ukrainian federations are massively cancelling the tournaments that were to be held in March and April. Some tournaments, however, are postponed.
This is a response to the situation in the world due to the coronavirus. In particular, the World Championship among "Seniors II" on the Latin American program, which was supposed to be held on March, 14 in Spanish Alicante, is cancelled.
The WDSF also canceled tournaments where the seniors were going to participate.
March 19-22 – Bologna (Italy)
22 March – Budapest (Hungary)
28-29 March – Bucharest (Romania)
28 March – Louvier (Belgium)
4-5 April – Livorno (Italy)
April 4 – Marseille (France)
4-5 April – Livorno (Italy)
April 4 – Ostróda (Poland)
4-5 April – Paphos (Cyprus)
3-4 April – San Benedetto del Tronto (Italy)
April 12 – Thessaloniki (Greece)
18 April – Foligno (Italy)
18-19 April – Wagos (Portugal)
May 2-3 – Kaunas (Lithuania)
The organizers of the tournament in Vienna, which is scheduled for May 1-3 and where several Ukrainian pairs have already registered, are not yet canceling the tournament. But they have warned the declared pairs that they will make a refund, if the tournament is canceled after all. Therefore, the situation is still in limbo.
In Ukraine, senior tournaments are also under quarantine. Tournament "Chicago", which was to be held in Kharkiv, was postponed till May 3. Another Kharkiv tournament "Mirror Spout" this year was cancelled. Tournament in Kherson, which was planned for March, was also rescheduled.